Beautify Your Home with High-Quality and Energy-Efficient Windows!
No matter what your style, functionality, budget, choice and look of your home décor, our professionals at Lancaster Window Replacement Experts will assist you in finding the right windows for your residential area. Some of the styles of windows available with us consist of the following.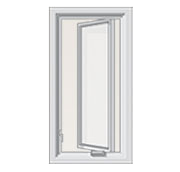 Casement Window
Casement windows swing open and shut on a fixed hinge. They can also open wide enough to give you the feeling that your exteriors have entered inside as you peep outside the window. It mostly comes with features that resemble a French door. If you are located in an area that experiences good weather for most parts of the year, we strongly recommend that you go in for casement windows.
If you need help with the installation process, need more alternatives and designs, you can get in touch with our professionals at Lancaster Window Replacement Experts.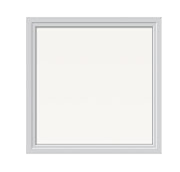 Picture Window
Picture windows are the grandest windows you can ever come across. These windows are normally fixed onto the wall and provide a breathtaking view of the exteriors outside. They look like masterpieces themselves and are great for showcasing incredible vistas of the world outside. These windows come with a single fixed piece of plain glass although you can even opt for small picture windows next to one another and even try out one big picture window, for instance in a room or parlor. This helps you sit inside your house and enjoy the magic taking place outside.
Our experienced and well trained professionals at Lancaster Window Replacement Experts will help you pick the best length and breadth for your picture window. You are also provided with a variety of wood finishes. Accordingly, you can select the best and most appropriate window for your house.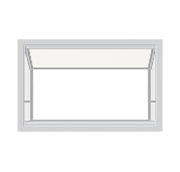 Garden Window
If style, fashion, innovation and functionality get you going, you need to consider garden windows. It gives you an extension of the room into the outside. These windows are likely to protrude outwards which gives you a wide ledge inside. You can use this ledge effectively by placing pots, plants, and books on it. Customization is key with garden windows and when they are styled suitably, they are quite striking and appealing in their own right.
Our professionals at Lancaster Window Replacement Experts are well qualified and very bright. They are more than happy to help you select the best and most affordably priced garden windows.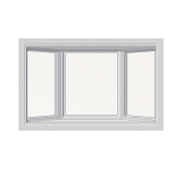 Bay Window
Bay windows consist of bays and bows that extend outward so it gives the appearance of an enlarged room. Since the glass on the sides, top and bottom extend outwards; you can obtain an uninterrupted view of your surroundings.
We, at Lancaster Window Replacement Experts, will assist you in the installation process of your bay windows at the most preferred area of your house.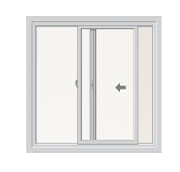 Sliding Window
Sliding windows are great for residential areas that are limited with their space availability. These windows consist of two panels, while one panel is fixed, the other one moves. Alternatively, you can even opt for sliding windows that come with two moving panels or more than two moving panels. This gives you a wider window.
For all kinds of window replacement and installation, you can get in touch with our professionals at Lancaster Window Replacement Experts and we will definitely do a thorough job.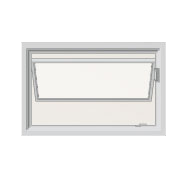 Awning Window
If you constantly experience sunshine and rainfall in your locality, you should think about installing awning windows. These windows hinge at the top and open out just as an awning would. These can be difficult to install, if not done by the right professionals. We at Lancaster Window Replacement Experts will see that our technicians perform a successful and meticulous job with your windows.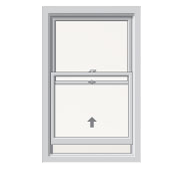 Single Hung Window
If you want natural light to enter into the smallest room of your house without any problem, single hung windows may be just right for you. These windows come with one moving panel that glides up and down vertically and one fixed panel. If you cannot install huge windows, owing to space constraints, you can easily do with single hung windows since they work wonders in limited space areas.
You can easily replace or have new windows installed in your house with the help of qualified professionals at Lancaster Window Replacement Experts.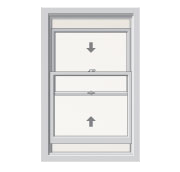 Double Hung Window
Obedient to its name, double glass windows consist of two moving panels. These panels move up as well as down vertically with ease. If you want to ventilate your room, make it airy, breezy and allow ample amount of sunlight to enter your place, you should seriously consider installing or replacing your existing windows with double hung windows.
You can rely on our thoroughly experienced, proficient, knowledgeable and qualified professionals at Lancaster Window Replacement Experts to carry out all of your window installation and replacement needs to perfection. We see to it that all of our projects are completed in a successful and proficient manner and you do not have a thing to complain about. All you have to do is get in touch with us by giving us a ring and we will do the needful.